The Beeches
Liverpool Road South, Maghull, Merseyside, L31 8BR
The Beeches is a state of the art residential and nursing service for people with dementia.
Using our considerable experience and guidance from the Dementia Design Centre at Stirling University we have designed the building to provide the highest quality environment to cater for the needs of people with dementia.
Three households have been created which care for up to 15 people in each one, creating a homely atmosphere with access to the gardens and set in the beautiful and historic parkland of Parkhaven Trust.
Circadian lighting, acoustic monitoring and electronic care planning have been installed to ensure that people are supported and cared for using the latest technology. We offer delicious home cooked meals, developed to meet the needs of people with dementia, offering nutritionally balanced meals and choice.
Daily activities are provided to ensure that individual preferences are met and tailored to the resident's interests and wishes. These include (but are not limited to); arts and crafts, poetry, reading aloud, singing, live music, sensory activities, reminiscing activities, hand massage, painting, yoga, physiotherapy, keep fit, seasonal crafts (e.g pumpkin carving, making Christmas cards etc) and board games.
Take a virtual tour of The Beeches
9 February 2022
Types Of Care Offered
---
Dementia care
Nursing care
Residential care
1 to 1 care
New development benefiting from latest technologies
Meet The Manager
---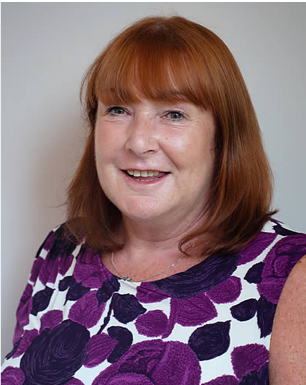 Maggie O'Reilly
Operations Manager
0151 332 1386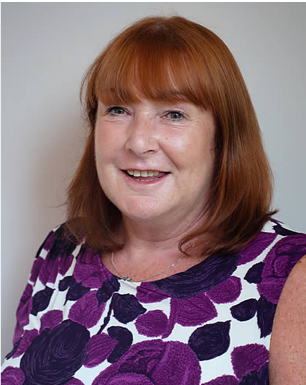 Maggie O'Reilly
Operations Manager
---
Maggie has over 40 years experience working in nursing and social care. She has worked for the Trust for 20 years having managed all of the residential services during this time. She is the lead for Adult Protection and Operation Lead for The Beeches and James Page House.
To Maggie and all the staff that help make The Beeches all it is. We literally feel like we have won the lottery, we are so incredibly lucky to have mum staying with you. It's not about beautiful furnishings – as lovey as they are – that's just the icing on the cake. It's about the wonderful kind and caring staff who are all doing a fantastic job. For the very first time in years we don't have a worry in the world, we know mum is being so well cared for. She is so settled and speaks volumes for the care she's having. Thank you all so much, it's really really appreciated, more than you'd ever know.

- The family of a client at The Beeches

Thank you seems inadequate. In over 40 years in my career within the NHS I have never had the experience that you are dealing with today (COVID-19 pandemic). It makes me even more proud of the career I chose, when I can work alongside you all. Thank you again.

- The family of a client at The Beeches

Thank you for not only looking after our mum, but all the other residents in what must be a very challenging time (COVID-19 pandemic). You are a truly amazing team.

- The family of a client at The Beeches

To Maggie and all the wonderful carers, words cannot express our gratitude, you have all been so wonderful looking after mum. Your love and kindness is just amazing. Thank you all so much.

- The daughter of a client at The Beeches
Make An Enquiry
If you have an enquiry regarding one of our services, please complete the form below and we will get back to you as soon as possible.